Alan RAPHAEL
1939 - 1983
Sculptures in polyester resin and wood
---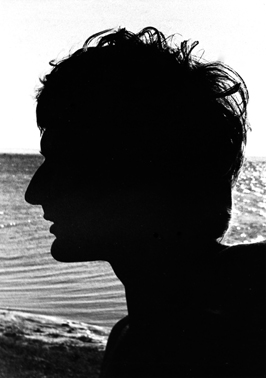 Alan RAPHAEL in 1972
---
Short C.V.
Alan RAPHAEL is the artist's name of Dr. Alan Raphael Goldin; born in 1939, a scholar at Roosevelt High School, Johannesburg, qualified from the University of the Witwatersrand's Medical School in 1962. After further training in Durban he joined as specialist staff at Groote Schuur Hospital, Cape Town, in 1972. He was Visiting Fellow at Stanford University in 1974 which also enabled him to pursue his interests in polyester resin sculpture. After returning to Cape Town in March 1975, he emigrated to Australia in 1978, living first in Adelaide, then Sydney, where he died suddenly in 1983. He is survived by his wife Barbara Goldin - Borbereki and children.
---
Selected Solo Shows
1972 Gallery 101, Hollard Street, Johannesburg - 16th March (22 works) – see invitation card + catalogue
1973 Galerie Entremonde, Paris - 29th May to 19th June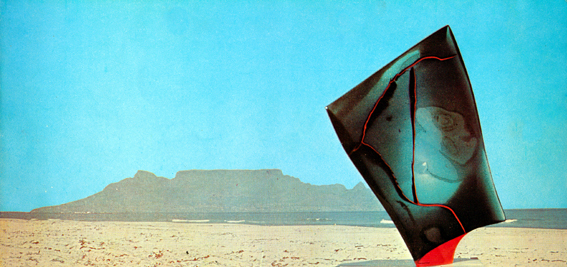 1975 Galerie Entremonde, Paris (7th to 28th March)
1975 Alwin Gallery, Grafton Street, London W1 - 12th November to 5th December
---
Selected Group Shows
1972 Gallery 21, Hyde Park, Johannesburg ("Selection '72") – 7th October, ill cat p16
1973 SA Association of Arts Gallery (Homes Trust), Cape Town (together with Barbara Borbereki) – 5th February
1973 NICRO Art Dealer's Fair, Milner Park, Johannesburg – represented by Gallery 21 on 8th August, 1973 (The Wave - cat. 22)

1973 Gallery 21, Hyde Park, Johannesburg ("Collectors' Choice: Autumn 1973") – 19th April
1974 Los Robles Gallery, Palo Alto CA, U.S.A. - Alan Raphael (sculptures) jointly with Joseph Kriss (paintings)
---
Selected Images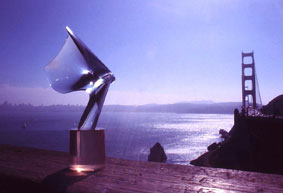 Sculpture in polyester resin by Alan Raphael, San Francisco CA, 1974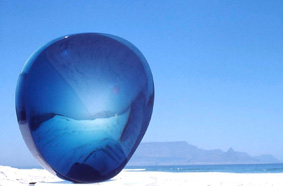 "Countdown" by Alan Raphael - view from Bloubergstrand onto Cape Town, 1973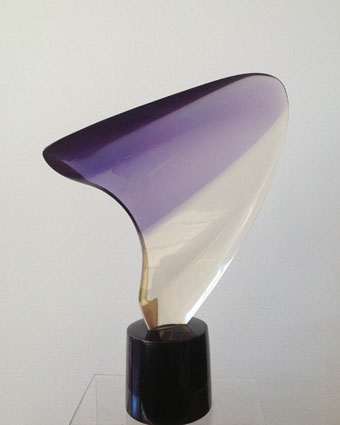 "Wave II." polyester resin sculpture by Alan Raphael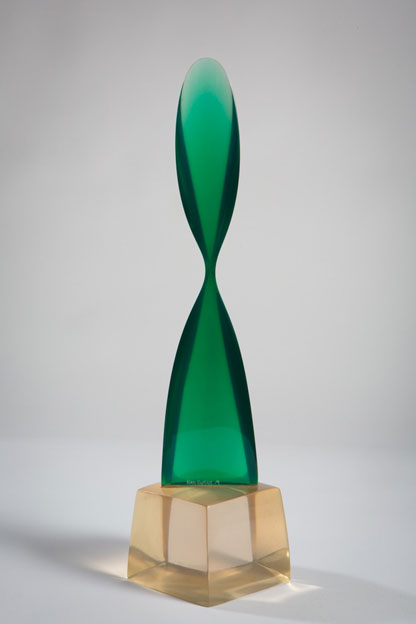 "Flow", 1974 - polyester resin by Alan Raphael
---
Other Selected Images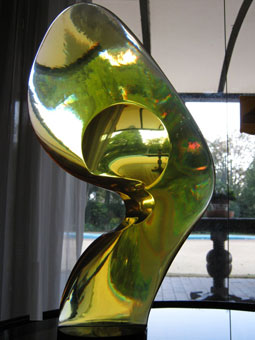 Alan Raphael polyester resin sculpture in the Kati Linda Collection
Alan Raphael polyester resin sculpture in yellow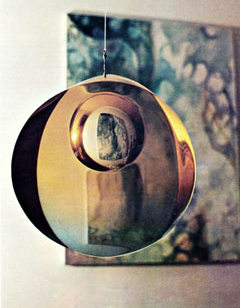 Alan Raphael "Earthview" – suspended polyester resin mobile sculpture - illustrated in ARTLOOK 94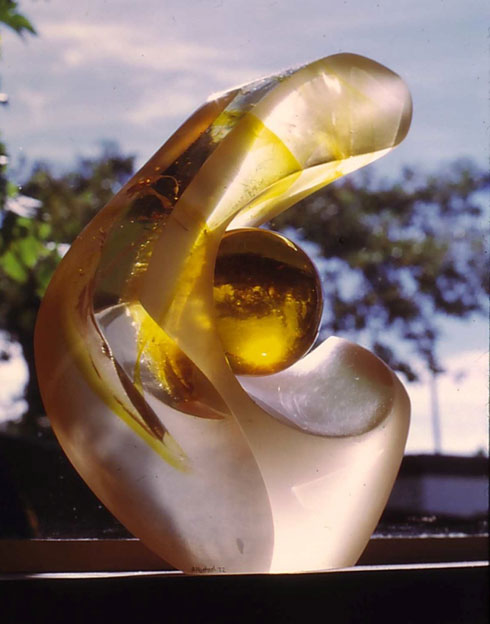 Alan Raphael "Mother and Child", 1972, in polyester resin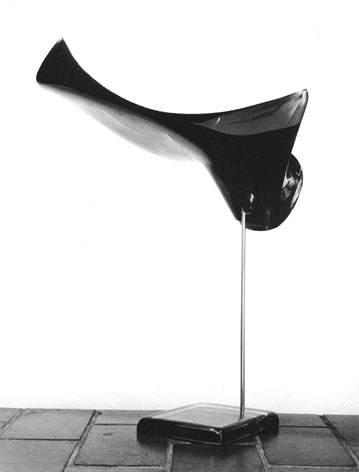 Alan Raphael – polyester sculpture illustrated in "Selection '72" catalogue on p16 (image © Melvyn Penn)
---
Selected Sculptures in wood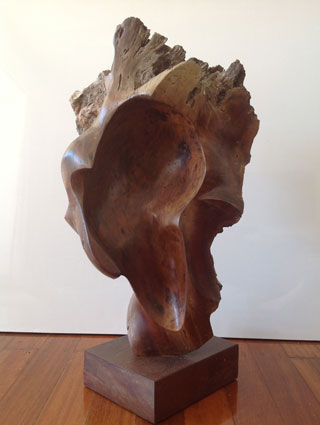 "Woman of the Dunes", 1973 in Rooi Els

"King and Queen" in yellow wood
"Genesis I", 1971 - Yellow wood and polyester resin
---
Selected Publications
ARTLOOK 64, Johannesburg – March 1972, Vol. 5 No. 3, pp. 32/33, ill
ARTLOOK 94, Johannesburg – April 1975, Vol. 8 No. 2, p. 15/17, ill
"Art & Artists of South Africa" (Berman) (Balkema), p. 526 (listed under "Professional exhibitors") - ISBN 0 86961 144 5
In Memoriam – SA Medical Journal, Vol. 64, 19th November, 1983, p. 879
---
Selected Press reviews
The Star, Johannesburg – 21st March, 1972
SA Financial Gazette, Johannesburg – 14th April, 1972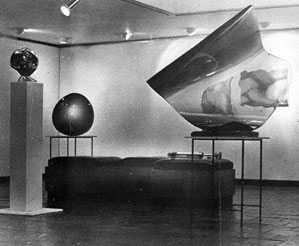 SA Arts Calendar, SA Association of Arts, Pretoria - July 1976, Vol. 1 No. 6, p.9 - two sculptures by Alan Raphael, with sodalite sculpture by Zoltan Borbereki and paintings by Barbara Goldin-Borbereki exhibited in Cape Town previously.
---
Note:
If you have any works of his in your collection, kindly let us have a good image for possible inclusion on this site, anonymously!
---
Uploaded 7th March, 2017