TRANSKEI HILMOND WEAVERS, UMTATA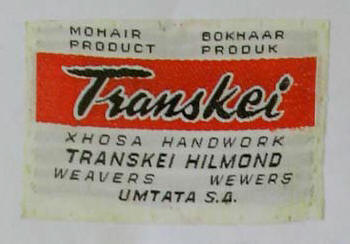 ---
As from the end of 1965, Gallery 101, Johannesburg, offered over many years in their ground-floor and basement section the beautiful mohair curtaining material as well as rugs, cushions and runners made by Xhosa women working at "Transkei Hilmond Weavers" near Umtata.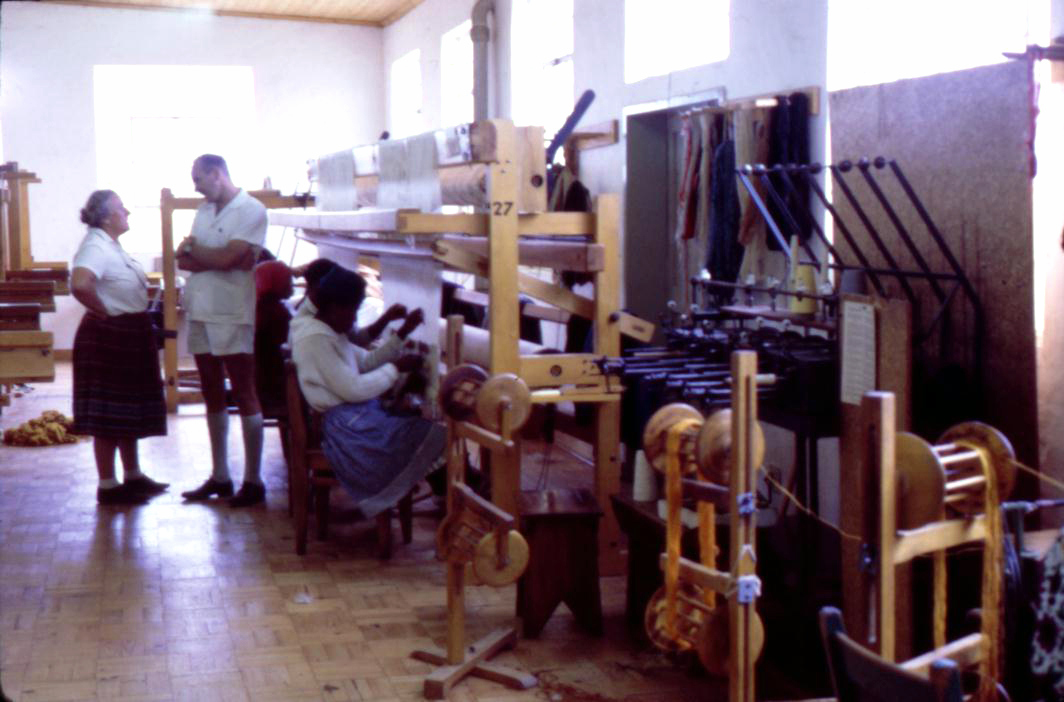 The Transkei Hilmond Weavers workshop near Umtata in 1968
The Transkei Hilmond Weavers workshop financed by the Xhosa Development Corporation was managed by Mrs Lyons and her son who originally had run a similar workshop near Brakpan on Johannesburg's East Rand.
According to "The Tshezi of the Transkei: An ethnographic study 1969" by Basil Holt - "Holt B 1969-004.pdf" (©Wits 2013) - 112 African workers were then employed, most being women.
---
A few links of interest
Mohair curtains auctioned in 2011
"Wedding preparations" - a rug in the U.S.A.
A mohair wall hanging in Texas
www.pelmama.org/TranskeiHilmondWeavers.htm
---
Not much information is available any more on this exciting workshop - we hope you can fill in additional information and that you still have images we could add to this site!
---
uploaded on 9th November, 2015